Five Scientific Experts Join The Lawsuit To Bring Down Monsanto
posted
Categories: News
In my ongoing exposure of Monsanto's illegal and immoral tactics, I was excited to announce that a class action lawsuit against the company for false advertising was taken on by none other than T. Matthew Phillips. We reported on this lawsuit at Natural Society, when minimal mainstream media outlets would touch the subject. Now, under penalty of perjury, 5 experts in the field have signed their names to a statement that will hopefully put Monsanto out of business for good.
The scientific experts are all powerful women who have been vocal advocates of more stringent scientific studies of both GM crops and the chemicals used to grow them. To add power to the California class action suit, Nancy L. Swanson, PhD, Stephanie Seneff, PhD, Rosemary Mason, MB, ChB, FRCA, Mae-Won Ho, PhD, and Michelle Perro, MD, have all added their names to the following statement, which left Monsanto attorneys speechless recently in court:
"This testimony was filed in July at the U.S. District Court in Los Angeles, and is vital considering that the entire case which T. Matthew puts forth is based on Monsanto's claims on their Round Up bottles that, 'Glyphosate targets an enzyme in plants, but not in people or pets.'"
This could not be further from the truth since EPSP synthase, also known as (3-phosphoshikimate 1-carboxyvinyltransferase) is found in the microbiota that reside in our intestinal tracts, and therefore the enzyme is "found in humans and animals." It is partly responsible for immunity activation and even helps our gut and our brains communicate with one another.
Furthermore, EPSP synthase is among other beneficial microbes that produce neurometabolites that are either neurotransmitters or modulators of neurotransmission.
These enzymes are part of our gut's intelligence. As we have seen now in numerous studies, GMOs and Roundup in particular alter gut flora, and negatively affect 'beneficial bacteria.'
There are two studies conducted over the past decade that showed, undeniably, that glyphosate and Roundup were toxic to beneficial gut bacteria (this is what makes up our immune system, in large part, by the way).
One study showed a correlation between botulism-causing bacteria in cattle that ate Roundup treated, GM feed. Another found that gut bacteria in the poultry were highly pathogenic, even with very low exposure to Roundup, allowing an overgrowth of harmful bacteria such as Clostridium botulinum, Salmonella spp, and E. coli – all organisms that would have been eradicated by a healthy immune system.
Dr. Seneff, an MIT scientist and one of the signatories to the class action statement above, has her own studies about the harmful effects of Roundup on gut flora. She has shown a statistically significant correlation between Roundup exposure in children and the rising epidemic of autism, which is theoretically caused partly due to a compromised immune system via altered gut flora.
According to the Centers for Disease Control 1 in 68 children is now born with autism.
Furthermore, Nancy L Swanson, another signatory, points out in her paper the prevalence of Roundup exposure in the American diet due to regulatory approvals. She states:
"How many and what kind of GE crops have been approved? As of August, 2012, there have been a total of 144 crops approved by the FDA. The most widely and rapidly adopted transgenic crops in the United States are those with herbicide-tolerant traits. Of the 144 crops approved by the FDA, 75% have been genetically engineered to either withstand direct applications of herbicides or they contain an insecticide Bt toxin, or both. In the mid-'90s, scientists figured out how to combine more than one trait in the same plant. These were first released in 1997 and are called 'stacke for this epidemic of ill health.
You can learn more about the class action lawsuit against Monsanto at https://www.monsantoclassaction.org/.
You can also join the FB page for the Class Action suit itself here
The latest litigation update as per the FB page is as follows:
"Mon. Aug. 31, 2015, the federal judge has NOT yet ruled on Monsanto's request to dismiss our lawsuit. Thank you for your inquiries. We will notify you as soon as we get word. To recap, we argue that Monsanto is guilty of "false advertising" on the Roundup label — "Glyphosate targets an enzyme found in plants, but not in people or pets" — and this is false! In response, Monsanto's lawyers argue that no American can sue Monsanto for "false advertising." They argue that — because EPA approved the Roundup label — it must therefore be true. Notably, Monsanto lawyers make no effort to demonstrate the truth of the labeling statement — rather, they simply argue that the gov't has a monopoly on truth. We disagree."
via Natural Society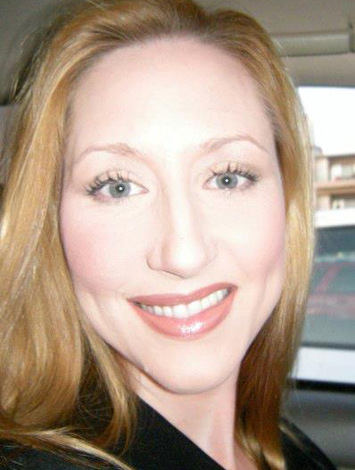 by Christina Sarich
Christina is a humanitarian and freelance writer helping you to Wake up Your Sleepy Little Head, and See the Big Picture. Her blog is Yoga for the New World. Her latest book is Pharma Sutra: Healing the Body And Mind Through the Art of Yoga.
---
Related articles in News