Living Off The Grid In The Snowies
posted
Categories: Life Stories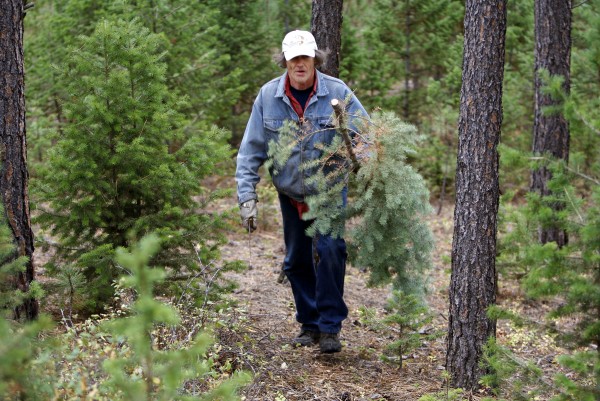 LITTLE SNOWY MOUNTAINS — The orange glow of the kerosene lamp drifted off at the edges, spotlighting faces at the table while steeping the corners of the cabin in darkness.
A steady rain lent a snug feel to the woodstove's warmth.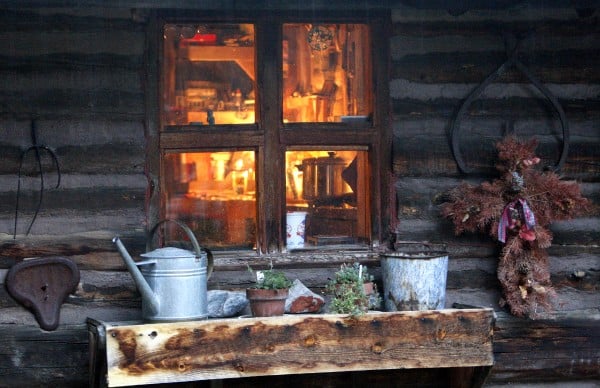 David Murnion and Jacqueline Mercenier live in the proverbial cabin in the woods, in the foothills of the Little Snowy Mountains, 19 miles from the nearest post office, nearly two miles up a four-wheel-drive track from the gravel road.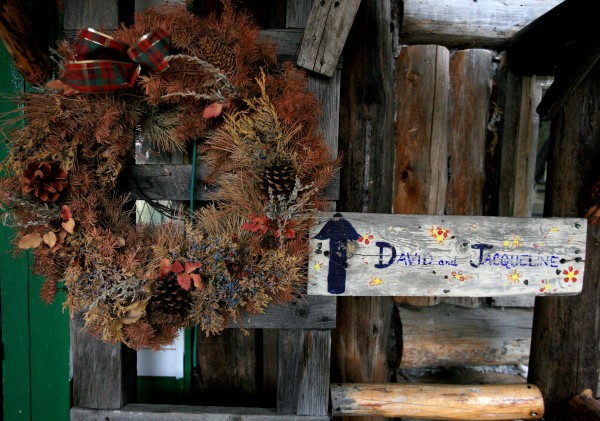 A hand-hewn log cabin is not exactly the first place that you'd expect to hear the soft strains of Renaissance music from a battery-powered CD player or to see an issue of New Yorker magazine on the desk by the front window.
The couple lives off the grid, without electricity, running water, refrigeration or flush toilets. But that's not to say they live without the trappings of a civilized life.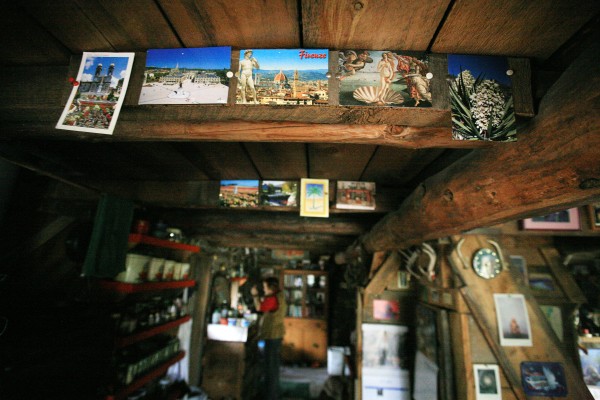 Murnion and Mercenier, who have been together since 1987 and were married in mid-October, spend more time talking about the joys of their back-to-nature ethic than discussing the harsh realities of outdoor toilets in winter or hauling water from a spring three-fourths of a mile away.
Living without electricity is a conscious choice, since Murnion's brother Tim's cabin, which is just a few dozen yards away, has power.
In the fall, Murnion, 61, spends his days making Christmas wreaths from pine boughs and vegetation gathered in the surrounding woods.
Mercenier, a landscape painter and art education director at the Lewistown Art Center, house-sits during the week in Lewistown to be close to her part-time job at the art center. On weekends, she returns to the cabin and the log-cabin art studio that Murnion built beside it.
"This is where I renew my soul," she said, speaking in a French accent that makes everything she says sound musical.
They are an unlikely couple to have come together by chance.